In Part 1 of this primer on social media for new lawyers (or lawyers new to social media), we focused on "why" lawyers should pay attention to social media. In Part 2 we focused on the "what" are the major social media services. Here, in Part 3, we are going to continue with the "what," but instead focus on the not as well known social media services. Not that these are "small" per se. Many have millions of users. But in comparison to the "big five" discussed in Part 2 of this primer, these social media services are viewed in a different way.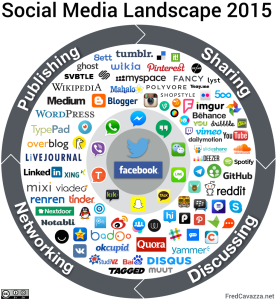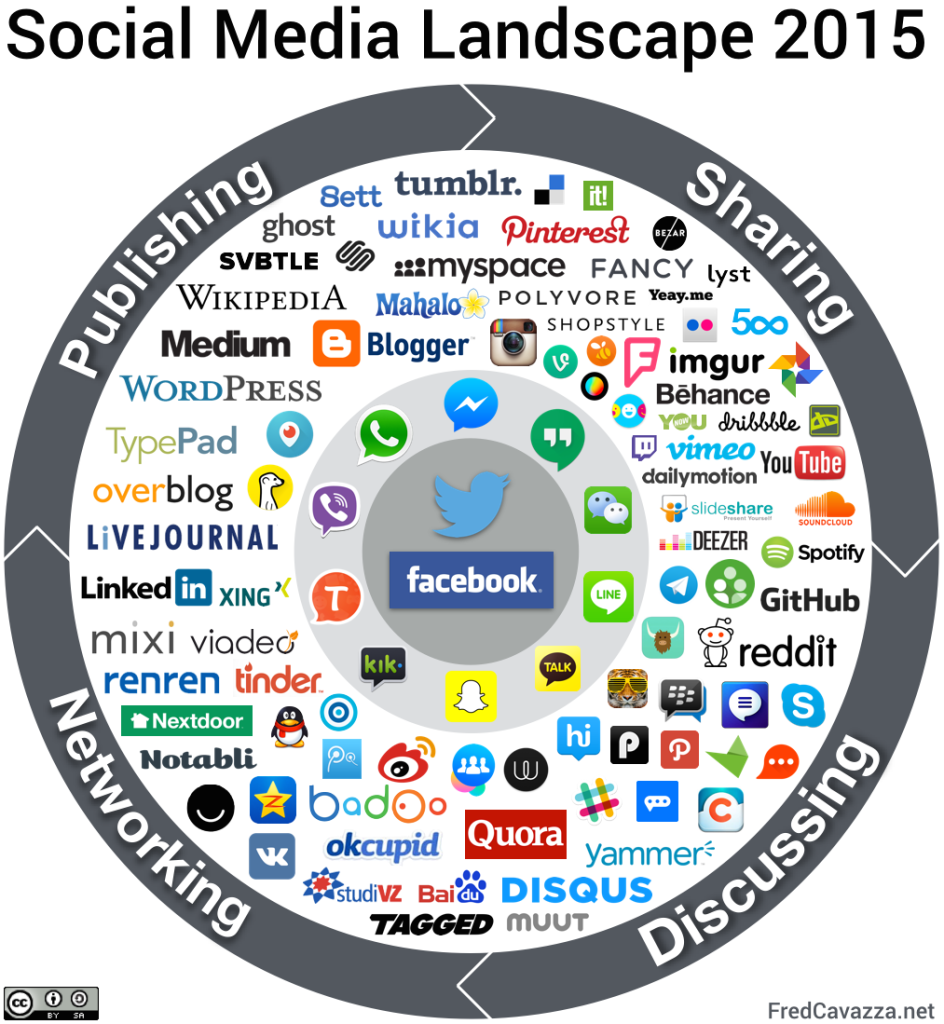 Many of the services discussed in this section will offer little in the way of utility for lawyers. They are not places that will be useful to "display expertise" or interact with people in a meaningful way. But any of them could blow up and become the next big thing. It's also important for lawyers to have a handle on these services from a discovery standpoint. It's possible (probably likely) that at some point one of your clients, or an opposing party, will have information on one of these services. As such, we're going to provide a very brief summary of each service to you can have at least a passing familiarity with them. This should help you get an idea of what services to look at during the discovery process (you can also see my Social Media Subpoena Guide 2015 for details on attempting to serve subpoenas on these services).
Messaging Is The Killer App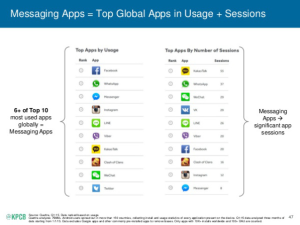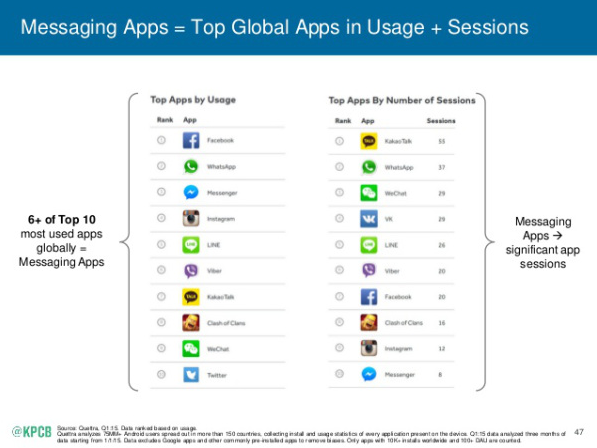 While many people might not think of texting as a social media service, increasingly it is. While older adults generally rely on the stock, built-in SMS messaging systems that come with their phones, younger people have flocked to third party apps. These services might focus on messaging at their core, but all of them continue to evolve into stand-alone social platforms.
WhatsApp
WhatsApp is free to use for the first year, afterwards it costs $0.99 a year. In countries that still charge fees per message sent, this is huge. The app is incredibly easy to use and has a broad array of features for all types of media messaging. It has an installation base of over 450 million people. Facebook paid $19 billion to acquire the company.
Facebook Messenger
Facebook has their own messaging app of course. Facebook Messenger is a dedicated messaging app that uses your Facebook account and friends. It just crossed over 700 million users a few weeks ago. If you use Facebook on your phone and ever want to message with other people, you use this app.
Line
Line is another app that also reached a milestone, crossing into over 300 million users. Users can send free text and voice messages, record/share movies, and make free make voice and video calls between users. Users can also call non-Line users for a fee.
KakaoTalk
KakaoTalk is a messaging app that is big is Asia, but is increasingly gaining foothold around the world. It has around 150 million users. Users can make free calls and send messages, as well as share photos, videos, voice messages, location, and contact information. It also enables users to play games, follow celebrities and brands, receive coupons and purchase real world goods.
SnapChat
The reigning champion of self-destructing messaging, SnapChat is a media-rich messaging app that deletes users' "snaps" (messages) after 10 seconds. In 2014, Snapchat stated that its users were sending over 700 million photos a day. Huge with younger people.
Telegram
Telegram is for people who want to make their messaging secure. Telegram features encrypted chat messaging and client-server encryption for chats. There is also a Secure Chat mode that provides end-to-end encryption, preventing anyone from snooping on your messages. The app also has a "self-destruct" setting akin to SnapChat, which makes messages readable for only a short time before deleting themselves from both phones.
CyberDust
Another entry in the security and privacy conscious realm of communication, CyberDust offers encrypted, self-destructing messages that can include a variety of media. Unlike some issues that have been reported with other self-destructing messaging apps, Cyberdust is adamant they store nothing and all data about a message is deleted after 30 seconds.
Multi-Media Focused Services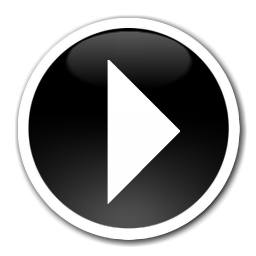 You'll note that as we move through many of these services, that they won't seem to be "social media" as you might traditionally think of it (i.e. – Facebook, Twitter, etc). But, that's because all media on the internet is social. There is no non-social media online. Even if a service has no community or sharing functionality built-in, people will build communities around it in other places. Turn off comments on a blog? People go to Twitter or Reddit to talk about it. Conversations about media spiral off into far corners of the internet. You can't stop people from talking about something if they want to. The best you can do is be part of the conversation.
With that note, let's look at the media focused services.
Youtube
At this point, everyone should be familiar with Youtube. It's the largest video sharing site in the world. Also, it's the second largest search engine in the world by number of queries it handles per day (behind its parent company, Google). How popular is Youtube? It has over a billion users and they upload 300 hours of video every minute of the day. There are other video centric services, but they all fall far short of Youtube. It's also popular among lawyers. Many lawyers record videos on topics related to their practice (though most of these are bad), upload them to Youtube, and then display them on their firm website.
Flickr
One of the oldest and largest dedicated photo sharing services, Flickr has been in continual operation for eleven years. It hosts over six billion images. Still popular but lagging behind due to Facebook, Google Photo and other services that host photos. Regardless, Flickr remains the best place to go for CC licensed images for use in social media or other projects.
Periscope
Periscope enables you to broadcast live streaming video from your smartphone to the world. Competitor Meerkat launched first, but Periscope offers lower latency (video is not delayed as much) and is backed by Twitter, giving it an immediate boost in popularity. These services allow anyone to be a live reporter of breaking news…or just broadcast themselves eating cereal. They also give rise to incredible piracy problems with movies and tv, but especially with live sporting events. Thousands of people watched the Mayweather-Pacquiao match on Periscope via users who simply pointed their smartphones at their TV.
Soundcloud
Based out of Berlin, Soundcloud has become the leader in hosting audio-related content. There is a lot of music on the service, but it is also becoming a home for many podcasts. Users upload around 12 hours of audio every minute. It also lets people share unique URLs that link directly to a specific timestamp on a piece of audio. This feature has made it popular for sharing on other social media services.
Let's Give Them Something To Talk About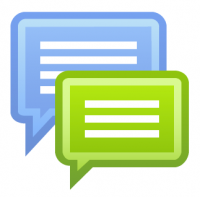 While the hum of conversation is constant across all of social media, there are some services that dedicate themselves to conversations exclusively. These services attempt to become the centerpiece for people looking to talk about a variety of issues or topics. These services are largely text oriented and focused on in-depth conversations between users.
Reddit
The self-described "frontpage of the internet" – and in many ways, it is. Any time you see a picture, meme, or video become popular on Facebook, it was likely on Reddit a couple of weeks ago. It has a discussion centric interface that leads to thousands of comments on any given post. That being, said it can also be difficult to penetrate its user interface and culture. Reddit is one of the top 100 websites in the world and hosts thousands of "sub-reddits." These are forums dedicated to a single topic. These forums can be as broad as r/pics, with nearly 9 million subscribers, to the terrifically narrow such as r/TaydolfSwiftler, dedicated to pictures of Hitler with quotes from Taylor Swift superimposed on them (over 10,000 subscribers). Lawyers might want to check out r/Law (40,000 subscribers).
Quora
Quora is a discussion platform focused on Q&A. People submit questions and users can provide answers. It's attracted a fair bit of attention over the years, but has never really "broken through" to get mainstream attention. That being said, there are many well known experts in a variety of fields on the platform and it can be a good source of learning. There are a fair number of lawyers on the service.
Disqus
This is a bit of an outlier, but Disqus is increasingly becoming more social and appearing on more sites across the web. Disqus is a commenting platform that replaces the default comment system on websites. Users can follow other users' comments not just on a single site, but around the web. If you've commented on websites in the past, there is a good chance you have a Disqus account even if you don't know it.
Ssshh…It's A Secret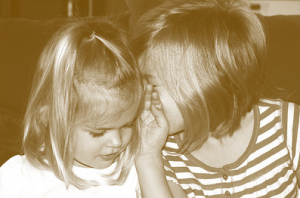 With all this social activity, much of it tied to your real name and identity, people have realized they need to be careful how they conduct themselves online lest they become victims of the Streisand Effect. This is especially true for younger people who came to realize that being on Facebook, etc. is great…except that their parents, teachers, and everyone else they know is one there as well. It's difficult to cut loose, gossip, and be yourself when all the adults in your life are looking over your shoulder. This has given rise to Anonymous Social Media.
These services still provide social interactions, but no one is forced to use their real identity. Nor are you required to create any sort of profile. Simply download the app and you can jump right into conversations (you'll be assigned a randomized username). If you're in an office park and use one of these services, you might not see much on these services. But get near a local University or high school, and you'll be deluged with posts.
Whisper
One of the original anonymous social media services, Whisper lets you upload a few sentences in block letters over stock photography – think memes. Posts with names are banned and it also allows you to only see posts by people within 1, 5, 15, 25, and 50 miles radiuses as well as popular posts on the service as a whole. The focus on close geographic proximity allows people to essentially "gossip" or blow off steam while the message still reaches people close to them. Obviously a huge boon in settings such as high school and college.
Yik Yak
Yik Yak has had explosive growth since it launched and is hugely popular at colleges. Users are anonymous and can only interact with other users in a 10 mile radius by posting comments and voting them up or down. It was also popular in high schools but due to frequent reports of bullying and harassment, Yik Yak partnered Maponics and the app is now geographically disabled at 85% of the high schools and middle schools in the US. Despite this, many grade school aged children remain frequent users of the service.
Blog It Baby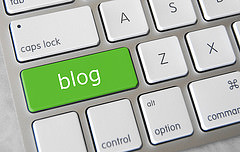 Finally, we have blogs. That would be this thing you are reading right now. Blogs are, platforms that allow users to publish text, images, video, etc. on whatever topic they wish. Blogs leveled the playing field regarding news dissemination and have become a source of knowledge and expertise across almost every industry. For lawyers, a blog is sort of a "homebase." You can be on Facebook, Twitter, and the like, but eventually you are going to want to point people back to a central point that you can control and display long form content. For example, these past few posts have all been over 2000 words. They wouldn't fit on any social media service. Instead, the social media services are a means to promote and publicize this material, and funnel people to the blog. For lawyers looking to use social media services as a means of displaying expertise or generating business, this is the manner in which you will use social media.
Medium
Medium has become quite popular in a short period of time due to its simple user interface and pleasing layout and themes. Posts are sorted by category and not by writer. It has a very organic "discovery" experience that naturally leads readers to new content. Yet I'm not a big fan as everything is tied to the Medium.com platform. That is, the content is hosted there and you have little control over it. Medium is a good place for occasional one-off posts content, but I wouldn't rely on it as a "homebase."
Tumblr
I wouldn't recommend lawyers use Tumblr for much of anything, but it is one of the most popular blogging platforms so I would be re-miss to not mention it. As of June 2015, they reported hosting 238.8 million blogs. These can range from extensive collection of a 90s cyberpunk future that never was, to Minecraft updates to drunk furniture and everything in-between. It's image/gif centric and users often "re-blog" other's updates. A library of rabbit holes for the internet's hivemind.
WordPress
WordPress is the largest blogging platform in the world, and used by more than 23.3% of the top 10 million websites as of January 2015. You can use the hosted WordPress.com service or install the WordPress software on a hosting provider of your choice (I use & recommend Bluehost). WordPress is the most robust blogging platform out there and you can do pretty much anything with it. At this point, I imagine the majority of legal blogs are hosted on WordPress. Legal-centric hosted services such as Lexblog use it as the backbone of their service as well. If you want to start a blog, WordPress is what you should go with.
The One Constant Is Change
That should about do it for the secondary social media services. There are hundreds (likely thousands) of other competing social media services. Some of the above might grow into thriving platforms, others might fail. A new service could be launched from someone's garages in a few months and go on to become the next big thing.
The one takeaway you should have from this primer is that social media is incredibly fluid.
Not only do social media services rise and fall, they also evolve. Facebook and Twitter are nothing like they were when they first launched. They have added and subtracted services. Bought and integrated other platforms. How people used Facebook in 2005 is nothing like how people use Facebook today. If you want to be involved in social media, you need to be cognizant that it can be time consuming. It's the type of thing that you'll have to keep up-to-date with if you decide to be a part of it. That's not to say that you need to sit there with Twitter open all day long, but be aware that it is an additional activity that you will need to schedule time for in your day.