A week from today is the Stanford CodeX FutureLaw Conference. There is another 'X' showing up again. Their significance remains a mystery to me, but I think we'll know legaltech has really had an impact on the industry when an AmLaw 100 firms appends an X to their name – MoFoX! 
CodeX is apparently short for 'The Stanford Center for Legal Informatics,' – "a multidisciplinary laboratory operated by Stanford Law School and the Stanford CS Department." Which lets us know that the lawyers are in charge of the thing, because if engineers were in charge, they'd just say "Engineers & lawyers hanging out trying to make cool stuff."
Anyway, they have a conference coming up on Friday, May 20th. As technology conference are wont to do, there will be a hashtag to follow along. Here is your preemptive head's up if you want to follow along with the shenanigans: #futurelaw2016
But I'll be limited in chatting it up with everyone as I'll actually be there. Yes, I will be at a legaltech conference. Cats & dogs living together, etc. More specifically, I'll be speaking at one of the sessions. Sort of.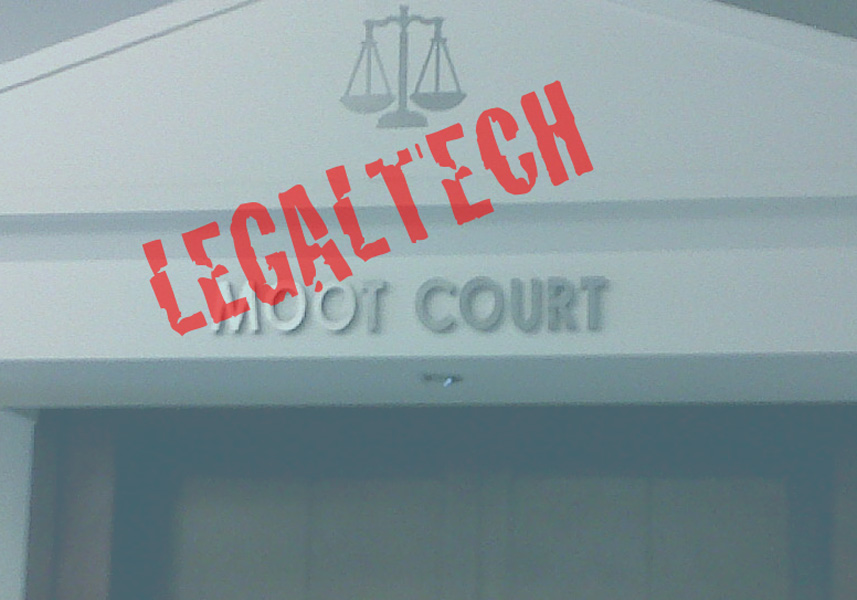 Moot Court 2020 Legal Tech on Trial
Don't worry about falling asleep after lunch—this panel is likely to get loud! To set the stage: "Imagine it is the year 2020. Plaintiff, a dissatisfied attorney, has brought suit against the entire legal tech industry, alleging that the claims and promises it made in 2016 amount to fraud and false advertising. Using a moot court format, this session explores some of the legal tech community's grander predictions, and examines the various ways the community might succeed (or fail) in reaching these lofty goals."
Sam Glover from Lawyerist and I are counsel for the plaintiff.
Counsel for the defense are Jake Heller, CEO of Casetext, and Pablo Arredondo, VP at Casetext.
The judges are Alma Asay, CEO of Allegory Law, Deborah Hensler, Associate Dean for Graduate Studies and Director of Law and Policy Lab at Stanford Law School, and Jason Solomon, Associate Dean of Academic Affairs and Lecture at Law at the Stanford Law School.
If you're a real live practicing lawyer reading this, the first thing you thought after reading all that was: "Keith, you and Sam are about to homecooked." To which I reply, "No shit."
If this were a real trial, we'd bring a motion to change venue on account of Stanford's pro-tech bias. But we've got to work with what we've got. Here is a brief preview from our submitted bench memo:
Stipulated "Promises" Made By Legal Tech in 2016
Legaltech will "disrupt" the legal profession.

Legaltech will increase access to justice.

Legaltech will increase access to legal information.

Legaltech will increase access to lawyers/make it easier for people to find a (good) lawyer.
There are a number of stipulated facts as well, but we can't give away everything can we?
If you're in San Francisco and want to see a show, and hear about a bunch of legaltech stuff, you should come out. You can use the code 'SPEAKERREF' to save $100 or so on registration.
I'll also be popping my head in at a few legaltech startups while I'm in San Francisco and reporting on what they're scheming for the profession. Good times ahead.