The July bar exam is coming up next week and is on the minds of many law school graduates. They're trying to get in their last minute studying and preparation before the big test (here are a few last minute tips).1that being said, if you need last minute tips…you might not be ready.
But after law school, and before the bar exam, there is one other hurdle law school graduates must clear on their path to becoming a licensed attorney – they must pass a Character and Fitness Evaluation (CFE).
What is a CFE?
A lawyer should be one whose record of conduct justifies the trust of clients, adversaries, courts, and others with respect to the professional duties owed to them. A record manifesting a significant deficiency in the honesty, trustworthiness, diligence, or reliability of an applicant may constitute a basis for denial of admission.2NAT'L. CONF. OF BAR EXAMINERS & THE AMER. BAR ASS'N. SEC. OF LEGAL EDUC. & ADMISSIONS TO THE BAR, Comprehensive Guide to Bar Admission Requirements 2016 (Erica Moeser & Claire Giback eds.)
Generally speaking, a CFE is undertaken by a Character Committee/Board, organized by a state's governing bar, in order to determine if a bar applicant has the "moral character" to become a lawyer. What a CFE exactly entails varies from state-to-state. Extra difficulty bonus – 13 states don't publish their character and fitness standards.3Id. at 4-5 So it's sort of up to you to figure it out.
With that said, there are general categories that the American Bar Association (ABA) & the National Conference of Bar Examiners (NCBE) recognize:4Id. at viii
unlawful conduct
academic misconduct
making of false statements, including omissions
misconduct in employment
acts involving dishonesty, fraud, deceit, or misrepresentation
abuse of legal process
neglect of financial responsibilities
neglect of professional obligations
violation of an order of a court
evidence of mental or emotional instability
evidence of drug or alcohol dependency
denial of admission to the bar in another jurisdiction on character and fitness grounds
disciplinary action by a lawyer disciplinary agency or other professional disciplinary agency of any jurisdiction
If you've had issues with any of these in the past, you need to plainly disclose them to the bar when you submit your application. Depending upon the severity of your past actions, you may have to appear before a Character Committee or Board to justify why you have the appropriate character to become a member of a state's bar.
But something else came up during a recent applicant's CFE as he attempted to join the Maryland Bar – his conduct on social media.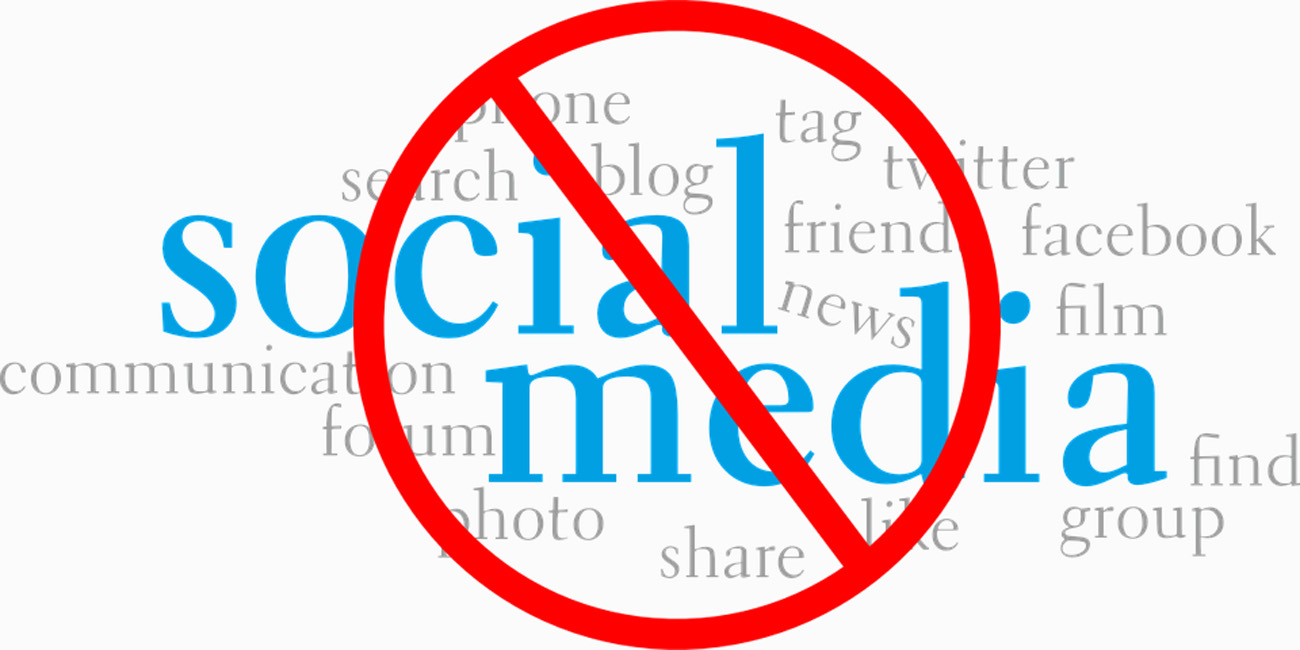 In the Matter of the Application of Otion Gjini to the Bar of Maryland
Let's not bury the lede: Gjini was denied admission to Bar of Maryland. Nor is he a sympathetic applicant.
Gjini was mostly denied because he had frequent DUIs and did not disclose that he was facing a charge of violating his probation until the charge was found by the Maryland Character Committee (MCC) and brought up during his hearing.5In the Matter of the Application of Otion Gjini to the Bar of Maryland, Misc. No. 32, Sept. Term, 2015
But also at issue when Gjini appeared before the MCC, were his online postings. During law school, Gjini, like almost every law school student, frequently commented on various social media services. During his examination, the MCC came across Gjini's public accounts and found the following comments:6Id. at 7.
"This guy is a dipshit."
"Yo, shut the fuck up so we can watch the video."
"The both fight like hoes."
"The bully kid was a pussie."
"That girl is hot as fuck."
"Who is the faggot that made this video?"
"Just keep games like they are with a PS3 controller. None of this gay shit."
"Straight NUTT in that bitch."
All unsavory comments…but actually fairly mild if you've spent anytime on the Internet. Such language is common. In its recommendation, the MCC notes:
…the speech in this case, certainly would tend to "breed disrespect for the courts and for the legal profession" if associated with an attorney, in or out of the courtroom and whether or not it was uttered in a professional setting.7Id. at 13.
Maybe it's different in Maryland, but every group of lawyers I've ever been around, anywhere in the country, swear like sailors. Actually, in my experience, lawyers swear, drink, and cut up at a much higher rate than the average person. Anyway, the MCC continues:
It is not simply a statement of sanctimony to suggest that members of the legal profession should endeavor to elevate the practice of law above the transient vulgarities of contemporary society. One can only wonder how the history of this country might have fared had members of the legal profession refused to accept as somehow legitimate the culture which legalized slavery or which institutionalized segregation or anti-Semitism, all of which were accepted practices and expressions at one time, and all of which were then, and are now reprehensible.8Id. at 11.
First off, "It is not simply a statement of sanctimony to suggest that members of the legal profession should endeavor to elevate the practice of law above the transient vulgarities of contemporary society," is one of the more pompous aggrandizements of lawyering I've read in awhile.
As for the legal profession refusing to accept segregation or anti-Semitism?
The U.S. Supreme Court has consistently recognized the public policy arguments in support of CFEs, while remaining concerned that the vague definition of "good moral character" may allow CFEs to "be a dangerous instrument for arbitrary and discriminatory denial of the right to practice."9Konigsberg v. State Bar of Cal., 353 U.S. 252 (1957) (Konigsberg I); see also, Deborah Rhode, Moral Character As A Professional Credential, 94 Yale L.J. 491, 497-502 (1985) (noting that State bars historically have excluded women, Jews, those of Eastern European decent, religious fanatics, Communists, and adulterers, among others, because these allegedly socially unacceptable or radical political behaviors were said to have demonstrated a propensity to violate professional norms).
State Bar CFEs don't exactly have a great track record when it comes to applying their rules. Historically they've been used to exclude women, Jews, blacks, and all other sorts of people because they lacked "good moral character."
Yes, they've turned around and no longer exclude people as in the past. But using a CFE to exclude an applicant based upon their language or tone on social media, no matter how 'reprehensible,' strikes me as a desire to be the language police based upon the Committee's personal predilections, not evaluating an applicant's character.
A Sign Of Things To Come
Gjini was unlikely to be admitted to the Bar of Maryland due to his DUI offense, probation violations, and lack of candor before the MCC; his online posting were just the cherry on top. But they were considered, "…bearing those considerations in mind, the on-line postings were just one factor to be considered with regard to Mr. Gjini's application for admission to the Bar." 10Gjini at 13.
At the moment, the Bar of Florida is the only state bar that has adopted a policy of investigating the social networking accounts of applicants…with certain questionable backgrounds on a case-by- case basis.11Florida Board of Bar Examiners re Consideration of the Fianl Report of the Character and Fitness Commission, 5 (2009) (available at http://www.floridasupremecourt.org/pub_info/documents/2009_FBBE_Character_Fitness_Response.pdf) (listing case-by-case social media inquiries may be made for applicants with concerning conduct, such as those with "a history of substance abuse/dependence, . . . significant candor concerns. . . and applicants who have positively responded to Item 27 of the bar application (regarding involvement in an organization advocating the overthrow of the government of the United States or of any state or political subdivision)"). But as is apparent with Gjini, Maryland is examining applicant's social media accounts (likely on a case-by-case basis as well).
If I had to guess, Maryland, and many other states, haven't felt the need to formally adopt a policy on investigation into bar applicants' social media history. Rather, given that social media use is practically ubiquitous, it's presumed that CFEs are going to look into your social media history. No need for a head's up from the Bar.
So could your social media posts prevent you from becoming a lawyer?
Like many lawyer answers, "it depends." But if you're an applicant for a state bar and have any problems in your past that might concern a CFE…I'd make sure your social media is history is cleaned up before you submit your application.
[divider]
Gjini Oral Arguments (Internet posting arguments start at around 11:35)
Court of Appeals Mayland Opinion

Note: I relied pretty heavily on SOCIAL MEDIA POLICIES FOR CHARACTER AND FITNESS EVALUATIONS, Jessica Belle, 8 WASH J.L. TECH. & ARTS 107 (2012), for this post. Worth tracking down if you want further reading.