This past week, I was pleased to receive a copy of Kevin Underhill's new book The Emergency Sasquatch Ordinance: And Other Real Laws that Human Beings Actually Dreamed Up. I've been looking forward to reading it for some time as Lowering The Bar is consistently funny, a difficult thing to do generally speaking, but doubly so when focusing on the legal world. I was all set to begin reading the book the day after I received it – but it was gone! I turned my home office upside down looking for the book wondering where I could have put it. I pull out my phone to text my wife to see if she had seen it, when I'm greeted with this image on my phone:
Which I of course immediately tweeted to Kevin. My wife barely reads the things I write. But she stole Underhill's book and took it to work! They were passing it around and reading it out loud. That should give you an idea of how funny this book is.
The Emergency Sasquatch Ordinance is a collection of strange but true laws that people have drafted across time and around the world. Underhill has done an incredible job of sifting through who knows how many volumes of boring legal code to bring us these baffling and hilarious laws. For example did you know the following??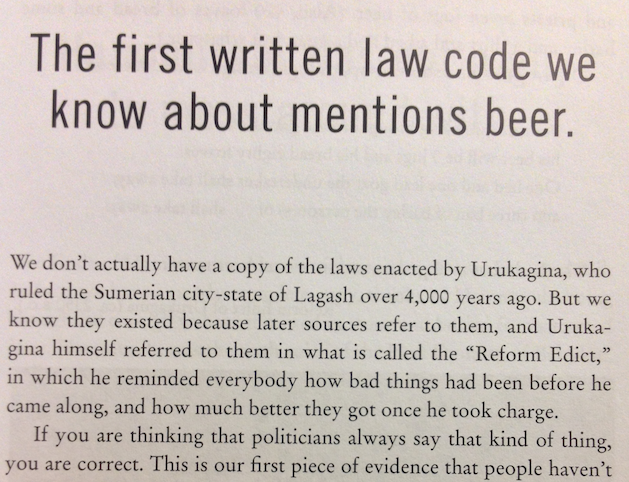 Significant historical knowledge that you will likely be without unless you pick up Underhill's book. Or that it is illegal to shine a flashlight on a police officer in Arizona. Or the exact laws governing frog jumping contests. Or the 316-word definition of the word "buttocks."
Basically it comes down to the fact that anyone, lawyer or not, who has even a passing interest in the ridiculous laws that society often concocts for itself, should buy this book. Entertaining, easy-to-read, and fun. Highly recommended.