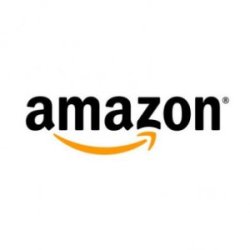 Amazon.com is the largest online retailer in the United States. Its sales topped $61 billion last year alone. They have customers in every state in the nation. These customers are purchasing almost every type of product you can imagine – from books to TVs to  chainsaws. Customers are also using a wide variety of Amazon services: streaming movies with Amazon Prime, automating tasks with Mechanical Turk, and using Amazon S3 for cloud computing and storage. All in all, Amazon sits on a vast database of information about their customers, users, sellers, vendors, services, and products.
As more people transition their buying habits and activities online, it is highly likely that a majority of people will end up using some aspect of Amazon's services – even if they are unaware of it. For example, hundreds of the most popular websites and web services actually run on Amazon's S3 service. As lawsuits evolve in the 21st century, whether from online activity or items/services purchased online, it's a safe bet that Amazon could have some potential discoverable information about a lawsuit. So, how do you get this information from Amazon?
Unless Amazon is a party to the case at hand, you're looking at a third-party subpoena for deposition and/or documents. As you might imagine, Amazon is unlikely to be…cooperative in your request. The only information Amazon lists regarding service of subpoenas on them is the following:
For information regarding serving a subpoena on Amazon Web Services, please contact subpoena@amazon.com
Good luck with that. I suppose you could try calling them at their listed phone number, (206) 266-4064, but that just drops you straight to voicemail. If you navigate around the phone tree you can eventually get to an operator…who doesn't have the ability to transfer you to anyone. All in all, contacting Amazon is a bust.
Interstate Depositions and Discovery Act
If you think you can just serve Amazon's registered agent in your state, I've got bad news for you. Amazon, that is, Amazon.com, Inc., a Delaware corporation with its primary place of business in Seattle, Washington is difficult to subpoena. They're going to reject service on a registered agent by default. You can fight this if you want, but far better to just to subpoena them in the correct, legal fashion right from the get go. Luckily, this has been made easier for most states with the passage of the Interstate Depositions and Discovery Act ("IDDA").
The IDDA is an act promulgated by the Uniform Law Commission in order to provide simple procedures for courts in one state to issue subpoenas for out-of-state depositions with minimal judicial oversight. That is, to eliminate the need for letters rogatory, etc.  Over 30 states have now enacted the IDDA, including Washington, Amazon's primary place of business. So it is likely that you can serve Amazon, or anyone else for that matter, with minimal hassle so long as your forum state has enacted the IDDA.
If your forum state has not, you've got to go the old-fashioned way. But even after obtaining letters rogatory and approval from the court, you'll still end up at needing to have the subpoena issued, which will put you right back at contacting the appropriate county clerk in Washington (See RCW 5.51.020: Issuance of subpoena).
Thurston County Clerk E-File System
The appropriate clerk's office in Washington to issue a subpoena to Amazon is the Thurston County Clerk. To have the subpoena issued, you'll have to test and register with the Washington Superior Court filing system, and open a new case in Thurston County. They have a basic guide to getting started, but as it's actually a bit complicated, I'll lay it out here step-by-step:
Preparing to E-file
If at any point you get stuck, just call the Thurston County Clerk's office at 360-786-5430, and they'll help you out. While some clerk's offices are uncooperative (or outright hostile), the people up in Thurston County are good folks.
You have to be a court officer or in an attorney's office to have a subpoena e-filed. If you're pro se, you're out of luck. But I repeat myself.
Before you can file anything, you have to first pass a basic e-filing test. Yes, a test. This is done between 8 AM and 11 AM PST, Monday through Friday. If you submit your information after 11 AM PST, you have to wait to test until the next day.
Before you are allowed to test you have to submit a multi-page, Group Type 4 TIF file that is configured for 200×200 dpi (dots per inch), Black and White, Group Type 4 compressed.
What??
Thurston County does not accept PDF e-filings, and only accepts .tif file types. There are a few ways to generate these files.

Use scanner software that has the option for "FAX QUALITY" .tif images which generates the Group Type 4 200×200 dpi.
Use software such as Adobe Acrobat (Win/OS X, $119) or Preview (OS X, free) to generate a multi-page, Group Type 4, 200×200 dpi, .tif file.

Once you have a properly formatted .tif file, you will need to select a primary contact, for your office. This is the person will be responsible for uploading and receiving files to and from the Thurston County e-filing system.
Email Thurston County at this address tcclerk_efile@co.thurston.wa.us with the heading "Our sample MULTI-page .TIF IMAGE of a Superior Court document is attached. Our office is ready to begin e-filing and have encluded our Primary contact information" and include the .tif file and contact information for your primary contact.
The clerk's office will respond with a temporary User Guide and login information to begin testing.
NOTE: There is an image size limit of 7 MB. If your files are going to be larger than that, you will have to physically file a copy with the clerk's office, "Attention Civil Circuit Clerk" to:
Thurston County Clerk's Office
Main Courthouse
2000 Lakeridge Dr SW Bldg #2
Olympia, WA 98502
Testing
Once you have received your login and Guide, you are ready to begin testing. Once you begin testing, you must complete it one sitting. You cannot save your place and come back at another time. 
You should have received the login information via email.
Their e-filing system is really just a web-based FTP system, located at https://ftp.co.thurston.wa.us/EFileoutside
The test is really quite simple – it's to force you to use their file name system. If you don't use it, anything you file won't work.
Their file naming convention looks like this: 101123451-1_Name SUBPOENA.TIF, where:

The first 9 characters are the case number, followed by a dash (-).
The number of documents being e-filed, followed by an underscore ( _ ).
The name is the filing party (Plaintiff/Party Name/etc.) and the title of the document.

Once you've completed the test, they'll respond and let you know whether or not you've passed. You should hear back from them within half an hour.
You are officially registered to e-file documents in Thurston County Washington.
Obtaining a Case Number
Next you will need to register a new case number.

First, complete a New Case Number Request form (PDF).
Then email it to: newcase@co.thurston.wa.us with "newcase" in the subject line of the email (New Case Number requests must be received by the Clerk before 3:00 pm PST or they will be processed the next day).
The case numbers will be returned back to you via email.
Paying The Filing Fee
Once you receive the case number via email from the Clerk you can login to setup the case.
As of this writing, the filing fee is $240, plus an online processing fee of $16, for a total of $256.00.
Go to www.thurstonclerk.com, which will re-direct you to the online payment system.
Fill in your information and case number.
Agree to the Terms of Use for their system.
Enter your payment information (credit card) and Submit Payment.
You now have a case filed in Thurston County Washington. Almost there!
Filing the Subpoena
Back to www.thurstonclerk.com
Enter your contact information.
Enter Case Title i.e. Plaintiff vs Defendant.
Click on down arrow on Type of Payment line and select payment type.
Enter case number.
Enter payment amount. (As of this writing, the subpoena fee is $20).
Hit submit and you're done!
Congratulations! You now have a valid subpoena from the Thurston County Clerk's office that can be served on Amazon via certified mail (certified mail guide) at:
Amazon.com, Inc. Corporation Service Company 300 Deschutes Way SW, Suite 304 Tumwater, WA 98501 Attn: Legal Department – Subpoena