A couple of weeks ago another new legal app was simultaneously launched on iOS and Android entitled Docket in Your Pocket (DYP). The brain child of Iowa attorney Mathew Haindfield, the app provides:
Access to Pennsylvania court records, including criminal charges, lawsuit filings, civil judgments, traffic offenses and more — complete with comprehensive updates twice each week!
Unlimited access to records in Pennsylvania's Criminal Courts of Common Pleas
Unlimited access to records in Pennsylvania's Magisterial District Courts
Unlimited access to records in Philadelphia Municipal Court
Docket information is now available for all Pennsylvania counties! Criminal charges reach our database just 35 days after they occur!
In addition to criminal records, this app provides access to certain civil court records. This unique feature allows you to:
Find out whether a building contractor, individual, or other business is reputable. Determine whether they've ever been sued in small claims for shoddy workmanship, nonperformance, failure to pay debts, etc.
Search for prior judgments filed against yourself or others by landlords, banks, credit card companies, etc.; and
Hundreds of additional uses for this type of data. These are just a few examples.
Why Pennsylvania?
"We wanted a state with a large percentage of smartphone users and where there was an existing database of criminal records," Haindfield says. "Pennsylvania fit the bill."
What was once the purvey of lawyers in their offices, or those with the time or inclination to head down to the local courthouse , is suddenly available to everyone with a smartphone. The questions is, what will they do with it? The folks behind DYP seem to have an idea if their Twitter feed is any indication:
Hiring a #babysitter or #nanny? RU a #single woman #dating ? For $2.99, get peace of mind. http://t.co/jGII3OAi

@Campus_Philly Know about the new app that lets u ck out the background of creepy neighbors, boyfriends, roommates? bit.ly/uoAbup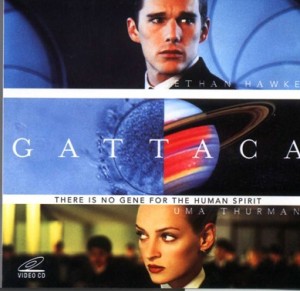 I can't but help think of Gattaca, a film wherein no one interacts with someone they have just met without obtaining a full genetic background screening. Everyone in the film is defined by their genetics; their personal data history. No one is taken at face value. In Gattaca, there is no trust without research, background information, and third-party screening.
It's already a given that the younger generation immediately Googles people they have just met; scouring Facebook, Twitter, and the like for profiles. It's just too easy to stalk someone over the Net.
DYP is just another step in this direction. Why just stop with Facebook, when you can have a criminal record check? Civil records are promised to come online soon. The app was launched in Pennsylvania, but DYP has plans to expand nation wide.
Expect to be screened by someone near you soon.