[In the future] The lawyers who succeed will combine Wal-Mart Efficiency With Neiman Marcus Feel.
So says Thomas Morgan, a law professor from George Washington University, to the Florida Board of Governors and the Young Lawyers Division board at their recent joint Palm Beach meeting.  This in the wake of the current upheaval in the general economy and the law market specifically. Globalization barreling around the globe, law schools churning out too many graduates, and the rise of internet-based legal services such as LegalZoom, TotalAttorneys, and RocketLawyer. All of them combine to put more pressure on lawyers to deliver high-quality, low-cost legal services than has ever existed.
RocketLawyer in particular drew much attention this past week when it was announced that Google had invested $18.5 million in the company. RocketLawyer is a bit different from LegalZoom in that it claims that it coordinates all contracted legal work with practicing attorneys from the appropriate jurisdiction. In the wake of the investment, LegalOnRamp CEO Paul Lippe postulates that,
Today's announcement that Google is investing in Rocket Lawyer—and will apparently use Google Docs as the basic productivity platform for small law firms—is another indication of the Google Maps-ization of law. Information that is already known will be organized to be more available. Business models built on information scarcity will be have to be revamped. Standards will emerge. Clients (whether big companies or individuals) will be reluctant to pay for reinventing the wheel. That doesn't mean that lawyers will be "commoditized." There are a whole range of skills that will continue to be valuable, from advocacy to judgment to counseling to expertise to how to organize information. Big company legal departments and the law firms that serve them will probably approach this somewhat differently, managing collaboration and confidentiality in dedicated systems.

But just as Lewis & Clark didn't re-invent canoe-making for their expedition, but leveraged what was already known so they could solve new problems, lawyers can't sustain business a model predicated on reinventing the wheel in a Google-y world. That's the New Normal.
But What About Quality?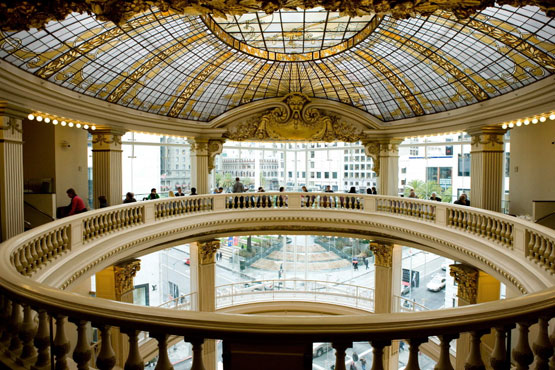 The news surrounding Google's investment in RocketLawyer has many people talking about the cost-saving to clients. Or the efficiency of service. Or the convenience that these new services will provide. Somewhere in all of the excitement that this new technology provides – any mention of providing high quality, competent, experienced legal services to clients seems to have gone missing. Convenience and cost-saving are to be lauded and sought after. Too long has the legal industry been able to coax by without any sort of push for efficiency in its products and services. But the practice of law is distinct from other businesses as well. At some point, the push for efficiency can become overwhelming and dangerous.
Lawyers are advocates. Yes, we should use technology to make ourselves more accessible to clients or to help streamline boilerplate work and services. But we are also here to step into other people's shoes and assume their problems as our own. That does not mean working through some documents at a break-neck pace, or letting a form generator create a contract that a lawyer gives a cursory review. It means spending half and hour on crafting a one paragraph email to a client to make sure it is as clear and helpful as possible (while only billing .1). Or proofreading that brief 18 times before filing it because it has to be absolutely correct.
At some point it has to be about more than Wal-Mart efficiency and Neiman Marcus "feel."
It has to be about Neiman Marcus service.
__________
H/T to the Legal Skills Prof Blog for this story and staying on top of these developments. Read more here and here.