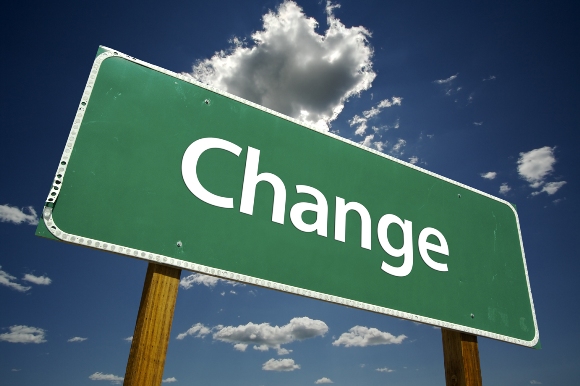 Roughly one year ago, I put up a post entitled Georgetown Law Dean, Millennials and Unrealistic Expectations at the ABA, that touched on the downward trends in the legal job market. (I also called a double-dip recession – holla) In the last post on Wal-Mart Efficiency with Neiman Marcus Feel, I detailed the increasing pressure on lawyers that is coming from the commoditization of legal work from the likes of Google, Total Attorneys, etc. Really, there is no end in sight to the stories of doom and gloom that lawyers are facing in the future. Which makes me want to share something from the Georgetown post again:
Banker A: The markets are terrible. There is no predictability. Everything is unstable. It's so hard to make money. This is the worst time ever to be trading. What can we do? I hate the market right now.
Banker B (my friend): I love the market.
Banker A: WHAT?!? How can you? It's so bad right now. Like this? Are you crazy? The market is horrible right now. (etc.)
Banker B: You know of another one? I don't. It's the only one we've got. Getting upset about it isn't doing you any good. There's always going to be opportunities, you just have to work hard to find them. So learn to love it or leave it.
Banker A: …
What's true in finance is true in the legal field.
Carpe Diem
Decades go by in which things are flat and there isn't any change. People trudge by in their jobs and go through the motions at work. There isn't any innovation, creative thinking, or demands on efficiency or productivity. This ain't one of those decades.
The practice of law is in an incredible state of flux. But in times of great change, there are also great opportunities. There are a number of things you can do to be prepared:
Pay attention to the markets. Be sensitive to the overall business climate in relation to your clients.
Immerse yourself deep in the study of your niche area of practice – then study an ancillary one.
Learn about technology, embrace it. Don't be left behind because you think it's not for you. Utilize what makes sense for you practice, abandon what does not. But don't get caught up chasing after the latest shiny toy.
Develop exceptional personal relationship skills. Write handwritten notes. Reply to calls and emails promptly. Be genuine. Put other people first – especially your clients.
Get out of the office. Go to Bar events. Go to places where your clients will be – trades shows, associations, the local watering hole, whatever.
Grow – intellectually and physically. Read challenging works and learn from the classics. Join a book club. Start an exercise program. Join a gym. You'll gain new perspectives on the world, be more interesting, and meet new people.
"Chance favors the prepared"
Position yourself so that you can seize an opportunity when it arises. Feeling sorry for yourself or the economy or job market is probably the most useless thing you could be doing with your time. Don't wait for opportunities to fall into your lap, create your own opportunities. Let everyone else lament over the state of the economy or jobs or whatever else – stick to improving yourself, your practice, and providing high quality, innovative, and timely services. While they're busy crying over spilled milk, you can be the one people will be turning to when they're in need.
It's a crazy time to be a lawyer. I wouldn't have it any other way.
_________
8/21/11 Update:
From the Daily Beast, Advice From 105 Year Old Banker:
The stock market is imploding, Europe is on the brink, and, if the doomsayers are to be believed, we could be headed for a double-dip recession.

None of that worries Irving Kahn, perhaps the world's oldest working investment banker. "There are a lot of opportunities out there, and one shouldn't complain, unless you don't have good health," says Kahn. At 105, he might well be the last man on earth who can speak authoritatively on both longevity and making money amid a historic market meltdown…

At Columbia Business School, Kahn served as an assistant to economist Benjamin Graham, the value-investing guru whose principles of caution and defensive investing inspired a cadre of disciples that includes Warren Buffett. It's an investment strategy born of the beating Graham had taken in '29, and Kahn adopted it as his own. "I stopped wasting time on what people claimed a stock was worth and started looking at the numbers," he says. "This may surprise you, but there were a large number of valuable buys during the Depression."
There are always opportunities for the prepared and wanting.